Shining light on food accessibility | onePodcast #5
Wednesday (5/15/19)
Thank you! Thank you! Thank you! The onePodcast newsletter has hit 20 subscribers and it's all thanks to you. I'd love to hear more about what you're interested in seeing from this newsletter, hit reply if you'd like to shoot over a message.
---
🎙️ This week's onePodcast share is….*drumroll*…Disability Visibility or "DVP"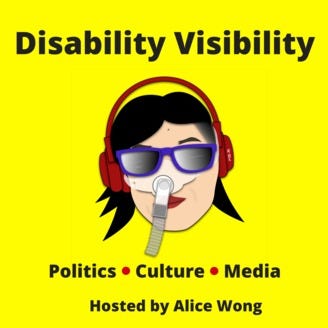 Ep 38: Food Accessibility 🍲
The episode we chose for this week is about food accessibility with Shona Louise, a disabled writer and activist from the UK. Alice (the host) and Shona talk about what food accessibility means for disabled people's independence and health.
Listen to the episode now
About the show:
Conversations on disability politics, culture, and media through host Alice Wong. You can support the show by checking the DVP Twitter and Patreon.
---
What's happening in the podcast world? 🌎
NPR hosted a Student Podcast Challenge. You heard it right! This initiative shows how podcasts are totally changing the way we think about entertainment, education and much more.
What did the stats look like for this NPR Challenge? 25,000 students participated from all over the US. Submission came from cities and suburbs and rural areas, big schools, small ones.
NPR chose 2 winners! Phew - that must've been difficult. Congrats to the winners!🎉
---
onePodcast Updates ⭕
We've moved the mailing list over to Substack for convenience and to reach more readers. What does this mean for you? Nothing, really. Everything remains the same, we just switched where the emails live. You'll also see the newsletter changing in layout and design as I try and figure out the best way to display podcasts for you seamlessly.
---
onePodcast Asks ⌨️
We strongly suggest (if you have 1 min to spare) to check out the podcast creator above and leave them a review using your favorite podcast catcher. Lots of work goes into producing episodes and we love seeing creators thrive.
👉For questions and podcast suggestions, hit reply to this email. If you're a podcast creator and would like to be featured in our weekly onePodcast drops, hit reply to this email. 👈
---
If you enjoyed this newsletter, share it with 1 friend, co-worker or stranger!