Learning to teach | onePodcast # 9
Wednesday (6/12/19)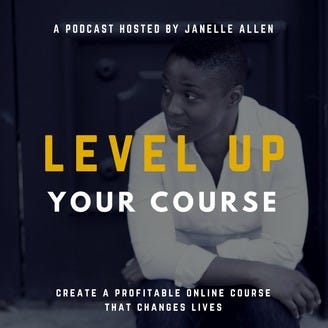 About the show: Janelle Allen from the Zen Courses blog interviews successful online course creators, sharing their stories, successes, and struggles. On the podcast, she also reveals her strategies for creating and growing an online learning business, based on her 9 years as an Instructional Design consultant.
Which episode should you listen to? Episode 98 with Joel Hooks, co-founder of egghead.io.
Our pick: When it comes to educational courses sometimes the instructional design of how the courses are shipped are overlooked. There's a whole field of experts and foundational practices that come with designing a course for specific audiences so there are key ways to create educational content that provides upmost value for students. Have you ever taken a course online and felt ready for the next level? Ready for the next of your career? If so, that course most likely took a page out of the instructional design book to create a full educational experience for you.
Listen to the episode to find out how Joel is re-thinking how instructional design get be better implemented on egghead.io - a learning platform for new and current developers.
---
onePodcast asks ⌨️
We strongly suggest (if you have 1 min to spare) to check out the podcast creator shared today and leave them a review using your favorite podcast catcher. Lots of work goes into producing episodes and we love seeing creators thrive. Thank you for your support!
---
If you enjoyed this letter, leave a comment/like/share it with 1 friend, co-worker or stranger! See you next week.